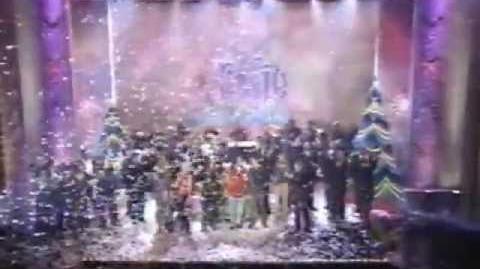 A Rosie Christmas is a TV special that aired on December 5, 1999 on ABC. Hosted by Rosie O'Donnell, the special featured appearances by Elmo, Celine Dion, Marc Anthony, Donny Osmond and Gloria Estefan.
The special was filmed from a stage performance at the Longacre Theatre on November 22, 1999. It was produced to coincide with the album of the same name.
Ad blocker interference detected!
Wikia is a free-to-use site that makes money from advertising. We have a modified experience for viewers using ad blockers

Wikia is not accessible if you've made further modifications. Remove the custom ad blocker rule(s) and the page will load as expected.