Ad blocker interference detected!
Wikia is a free-to-use site that makes money from advertising. We have a modified experience for viewers using ad blockers

Wikia is not accessible if you've made further modifications. Remove the custom ad blocker rule(s) and the page will load as expected.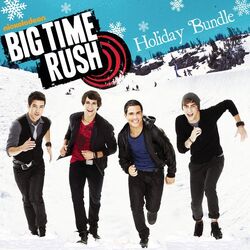 "Beautiful Christmas" is a single by the American boy band Big Time Rush, released on November 30, 2010, on their album Holiday Bundle. The song is featured in the Big Time Rush Christmas special, "Big Time Christmas", and was also featured on the 2012 album Merry Nickmas.
Lyrics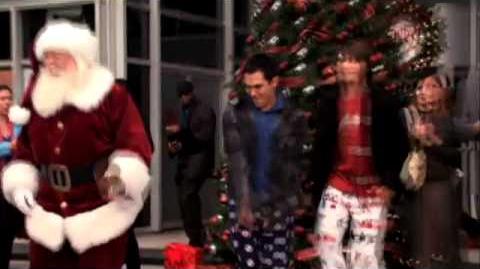 Let's Go!
Big Time!
Merry Christmas Everybody!

Put down video games,
Pick up some candy canes
And hang w wreath on your door
Hey
Give back to those who need
Bring peace and harmony
Cause that's what Christmas is for

And this Christmas is Christmas
We'll celebrate a wonderful year

Ohh this Christmas (it's Christmas)
It's Christmas (it's Christmas)
We'll decorate the halls with love and cheer

We can make a beautiful Christmas
We can make the world shine bright
As long friends and family are with us
Every star will shine tonight

We can make it beautiful
It's Christmas
We can make it beautiful
It's Christmas
We can make it beautiful
It's Christmas
We can make a beautiful Christmas

Let's party in the snow
Under the mistletoe
Girl I've been waiting all year
(All year) Hey…

Rudolph can take a break
Frosty can melt away
As long as I got you here

And this Christmas (it's Christmas)
It's Christmas (it's Christmas)
We'll celebrate a wonderful year

Ohh this Christmas (it's Christmas)
It's Christmas (it's Christmas)
We'll decorate the halls with love and cheer

We can make a beautiful Christmas
We can make the world shine bright
As long friends and family are with us
Every star will shine tonight

We can make it beautiful
It's Christmas
We can make it beautiful
It's Christmas
We can make it beautiful
It's Christmas
We can make a beautiful Christmas

Happy holiday, spread the love on Christmas day,
Singing happy holiday, we can make a beautiful Christmas
Happy holiday, spread the love on Christmas day,
Singing happy holiday, we can make a beautiful Christmas

We can make a beautiful Christmas
We can make the world shine bright
As long friends and family are with us
Every star will shine tonight

We can make it beautiful
It's Christmas
We can make it beautiful
It's Christmas
We can make it beautiful
It's Christmas
We can make a beautiful Christmas

See also