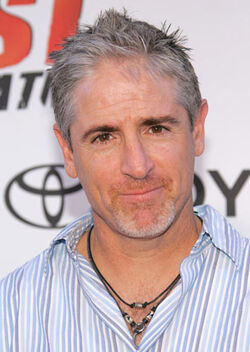 Carlos Jaime Alazraqui (born July 20, 1962) is an American stand-up comedian, actor, singer, impressionist, voice artist, and comedian, possibly best known as Deputy James Garcia on Reno 911! His extensive voice-over work includes the role of Bobbi Fabulous on Phineas and Ferb, the chuhuahua in the Taco Bell commercials, Mr. Crocker and Juandissimo Magnifico on The Fairly OddParents!, Rocko and Spunky on Rocko's Modern Life, Rikochet in the first two seasons of ¡Mucha Lucha!, Lazlo and Clam in Camp Lazlo, and as Mr. Weed in Family Guy.
Voice roles in Christmas specials
External links
Ad blocker interference detected!
Wikia is a free-to-use site that makes money from advertising. We have a modified experience for viewers using ad blockers

Wikia is not accessible if you've made further modifications. Remove the custom ad blocker rule(s) and the page will load as expected.