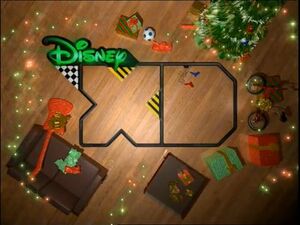 Disney XD is an American digital cable television channel, owned by The Walt Disney Company, that mostly airs action-oriented children's animated television series, with some live-action programming and movies aimed at male viewers age 6 to 19. The channel is a spinoff of the Disney Channel, and airs a minimal amount of that channel's programming, including a recent and archived original series and made-for-TV movies.
Categorized here are Christmas specials and episodes first broadcast on Disney XD.
See also Category:Originally aired on Toon Disney for specials that originally aired on Disney XD's predecessor, Toon Disney.
Ad blocker interference detected!
Wikia is a free-to-use site that makes money from advertising. We have a modified experience for viewers using ad blockers

Wikia is not accessible if you've made further modifications. Remove the custom ad blocker rule(s) and the page will load as expected.