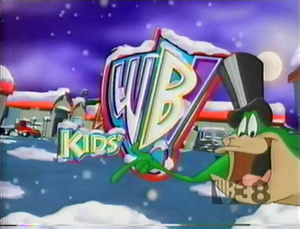 The WB Television Network, or The WB for short, is a former television network in the United States that was launched on January 11, 1995 as a joint venture between Warner Bros. and Tribune Broadcasting. It was shut down on September 17, 2006, and merged with UPN (which had shut down two days earlier) to form The CW.
Categorized here are Christmas specials and episodes originally aired on The WB.
Ad blocker interference detected!
Wikia is a free-to-use site that makes money from advertising. We have a modified experience for viewers using ad blockers

Wikia is not accessible if you've made further modifications. Remove the custom ad blocker rule(s) and the page will load as expected.