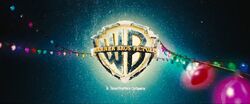 Warner Bros. Entertainment, Inc., also known as Warner Bros. Pictures or simply Warner Bros., is a major motion picture studio founded in 1918 by brothers Harry, Albert, Sam, and Jack Warner. Now owned by the media conglomerate Time Warner, the studio is perhaps most famous for being the company that owns the Looney Tunes cartoons.
Categorized here are Christmas specials, shorts, episodes, and movies produced by Warner Bros., as well as Christmas albums spun off from Warner Bros. productions. This also includes Christmas movies produced by Warner Bros. subsidiary New Line Cinema.
See also:
Ad blocker interference detected!
Wikia is a free-to-use site that makes money from advertising. We have a modified experience for viewers using ad blockers

Wikia is not accessible if you've made further modifications. Remove the custom ad blocker rule(s) and the page will load as expected.