Charles Dickens
Talk

0
2,277pages on
this wiki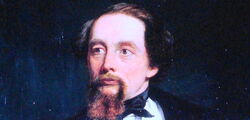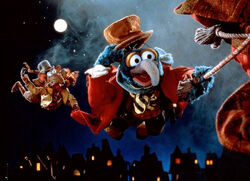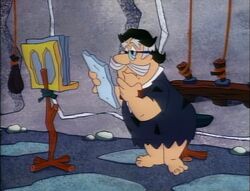 Charles Dickens (February 7, 1812 – June 9, 1870) was the foremost English novelist of the Victorian era, acclaimed for his rich storytelling and memorable characters. Dickens published over a dozen novels, a large number of short stories, a handful of plays, and several nonfiction books.
Dickens penned five Christmas-themed books -- A Christmas Carol (1843), The Chimes (1844), The Cricket on the Hearth (1945), The Battle of Life (1846), and The Haunted Man (1847). Many of these works have been adapted for stage, radio, film, television and video productions.
As a character in Christmas productions
Edit
Over the years, many fictional stories with a historical basis have featured Charles Dickens as a character in them, with some more accurate than others. Many, though not all, of them focus on him as the writer of A Christmas Carol.
Dickens' appearances as a character in Christmas productions include:
In The Muppet Christmas Carol, Gonzo portrays the role of Dickens as the story's narrator, though Rizzo the Rat doubts this claim.
A Flintstones Christmas Carol features a caricature named Charles Brickens, voiced by veteran actor John Rhys-Davies. He provides narration for the Bedrock Players' production of A Christmas Carol.
The Ghosts of Dickens' Past is a 1998 film in which he is portrayed by Christopher Heyerdahl. The film tells the story of real-life events that drove Dickens to write A Christmas Carol.
External links
Edit