"Christmas Evil" is a Christmas-themed episode of the Cartoon Network original series Robotboy.
Synopsis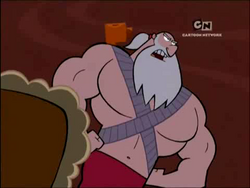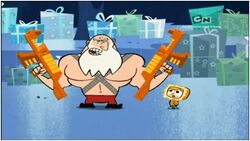 Dr. Kamikazi pretends to kidnap Santa Claus, to lure Tommy and Robotboy to the North Pole. But when Robotboy's batteries freeze in the cold weather, it's up to Santa and Tommy to save him and Christmas.
Cast
Voice actor
Character
Laurence Bouvard
Robotboy
Lola Mbola
Debbie Turnbull
Lorraine Pilkington
Tommy Turnbull
Rupert Degas
Gus Turner
Constantine
Lewis MacLeod
Santa Claus
Donnie Turnbull
Eiji Kusuhara
Dr. Kamikazi
External links
DVD & Blu-Ray Availability
Ad blocker interference detected!
Wikia is a free-to-use site that makes money from advertising. We have a modified experience for viewers using ad blockers

Wikia is not accessible if you've made further modifications. Remove the custom ad blocker rule(s) and the page will load as expected.