"Christmas Special" is a Christmas-themed episode of the mexican original series El Chavo Animado
Synopsis
Part 1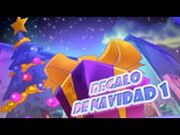 Junior like an inn in the neighborhood with piñatas and dad agree to do it, but they need a Christmas tree. So the whole neighborhood will go for one enchanted forest, and when it's ranger tells them if they want the Christmas tree, try two smaller plant. In the end everyone is worried because the ranger told they will close the sale of trees and there was no time to plant more but get excited as the Christmas tree belongs to the neighborhood unforgettably.
Part 2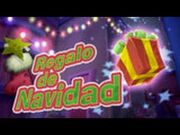 While the neighborhood is Christmas, Chavo decides to send his letter to Santa Claus, but on the street there will be many obstacles that will try to avoid fulfilling its mission. In the end everyone wants to Chavo a Merry Christmas, because he is very happy and Santa Claus had given her three loaves of ham, a ball and a tricycle.
Ad blocker interference detected!
Wikia is a free-to-use site that makes money from advertising. We have a modified experience for viewers using ad blockers

Wikia is not accessible if you've made further modifications. Remove the custom ad blocker rule(s) and the page will load as expected.