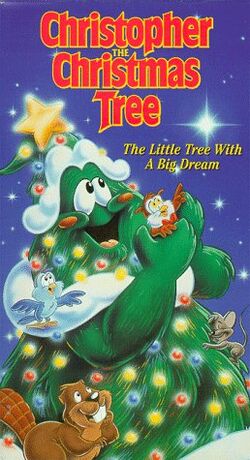 Christopher the Christmas Tree is a 1994 Christmas television special.
Synopsis
In the Valley of Hidden Hollow is Christopher, the tallest, prettiest Christmas tree who has been passed over by family after family, Christmas after Christmas. Still, he dreams of being a beautiful one, even though he had grown too big to fit into anybody's home. All grown up, he is able to provide shelter to his many forest friends and Hootey the owl. And before the story is over, Christopher, Hootey, and all the children of the world learn that dreams really do come true at Christmas.
External links
This page about a Christmas special or an episode from a television series with a Christmas theme is a stub. Please help the Christmas Special Wiki by expanding this article.
Ad blocker interference detected!
Wikia is a free-to-use site that makes money from advertising. We have a modified experience for viewers using ad blockers

Wikia is not accessible if you've made further modifications. Remove the custom ad blocker rule(s) and the page will load as expected.