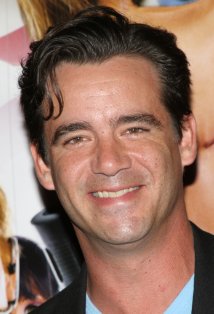 Daran Norris (born Daran Morrison Nordland; November 1, 1964) is an American film, television and voice actor. He has appeared or voiced characters in more than 400 films, video games, and television programs, including Gordy in Ned's Declassified School Survival Guide; Cliff McCormack in Veronica Mars; the voices of Cosmo, Jorgen, and Mr. Turner in the The Fairly OddParents (and even portraying the latter character in the series' live-action movies); Buddha Bob in Big Time Rush; and Knock Out in Transformers Prime.
Roles in Christmas specials
External links
Ad blocker interference detected!
Wikia is a free-to-use site that makes money from advertising. We have a modified experience for viewers using ad blockers

Wikia is not accessible if you've made further modifications. Remove the custom ad blocker rule(s) and the page will load as expected.