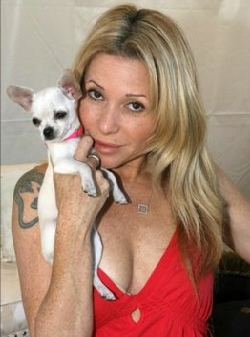 Elizabeth Ann Guttman (born September 11, 1961), better known by her stage names of Elizabeth Daily and E. G. Daily, is an American voice actress and musician, who is best known for voicing Tommy Pickles in Rugrats and its spin-off All Grown Up!, Buttercup in The Powerpuff Girls, Rudy Tabootie in ChalkZone, and Isbael "Dizzy" Flores in Roughnecks: Starship Troopers Chronicles. She also provided the voice of the title role in the live-action feature film Babe: Pig in the City, replacing Rugrats co-star Christine Cavanaugh.
Voice roles in Christmas specials
External links
Ad blocker interference detected!
Wikia is a free-to-use site that makes money from advertising. We have a modified experience for viewers using ad blockers

Wikia is not accessible if you've made further modifications. Remove the custom ad blocker rule(s) and the page will load as expected.