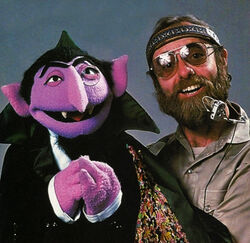 Jerry Nelson (July 10, 1934 - August 23, 2012) was a puppeteer who started his career working for Bil Baird. Throughout the 1960s, he worked on-and-off with Jim Henson. In 1970, he joined the company and began working regularly on Sesame Street. Since then, Nelson performed as a principal puppeteer in numerous Muppet productions, including The Muppet Show, Fraggle Rock, and various TV specials until his death in 2012.
Christmas specials filmography
External links
Ad blocker interference detected!
Wikia is a free-to-use site that makes money from advertising. We have a modified experience for viewers using ad blockers

Wikia is not accessible if you've made further modifications. Remove the custom ad blocker rule(s) and the page will load as expected.