"Killing Me Softly With His Height" is a holiday-themed episode of the Disney Channel Original Series Hannah Montana. It aired on December 14, 2008. Though it is a Christmas episode, it has run in regular rotation of the series. The episode's title is a play off Roberta Flack's hit song "Killing Me Softly With His Song".
Summary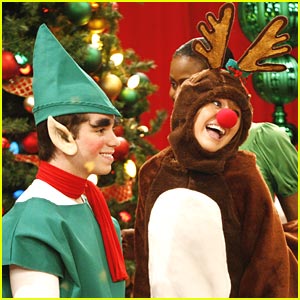 Miley agrees to go out with a charming boy named Connor for the holidays. Connor's elfin stature and his job helping Santa at the mall, however, clashes with her idea of the perfect guy. The neighborhood Scrooge Mr. Dontzig offers to get Jackson into the college of his dreams, but only if Jackson and Robbie do everything that he asks of them.
External links
This page about a Christmas special or an episode from a television series with a Christmas theme is a stub. Please help the Christmas Special Wiki by expanding this article.
Ad blocker interference detected!
Wikia is a free-to-use site that makes money from advertising. We have a modified experience for viewers using ad blockers

Wikia is not accessible if you've made further modifications. Remove the custom ad blocker rule(s) and the page will load as expected.