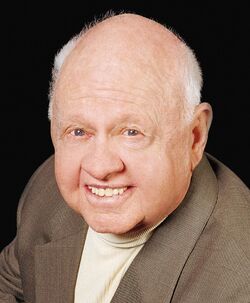 Mickey Rooney (born Joseph Yule, Jr.; September 23, 1920 – April 6, 2014) was an American actor of film, television, Broadway, radio, and vaudeville. In a career that spanned nearly nine decades and continued until shortly before his death, he appeared in more than 300 films and was one of the last surviving stars of the silent film era.
Christmas specials filmography
Animation
Live-action
External links
Ad blocker interference detected!
Wikia is a free-to-use site that makes money from advertising. We have a modified experience for viewers using ad blockers

Wikia is not accessible if you've made further modifications. Remove the custom ad blocker rule(s) and the page will load as expected.