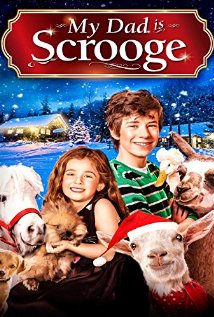 My Dad Is Scrooge is a 2014 Christmas film.
Synopsis
A Christmas Carol turns into a "A Christmas Corral" as the animals of Woodsley's Farm help Oliver and his little sister, June, stage the classic tale to shock their dad into embracing the spirit of the holidays.
This page about a Christmas movie is a stub. Please help The Christmas Special Wiki by expanding this article.
Ad blocker interference detected!
Wikia is a free-to-use site that makes money from advertising. We have a modified experience for viewers using ad blockers

Wikia is not accessible if you've made further modifications. Remove the custom ad blocker rule(s) and the page will load as expected.