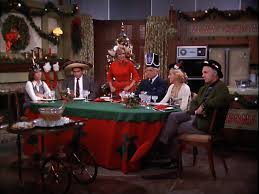 "
Not a Christmas Story
" is the second
Christmas
episode of the CBS sitcom
The Mary Tyler Moore Show
, aired in the show's fifth season.
Synopsis
The entire newsroom staff is arguing with each other and when they are trapped at the office due to bad weather, Sue Ann decides to serve her Christmas dinner early.
See also
Ad blocker interference detected!
Wikia is a free-to-use site that makes money from advertising. We have a modified experience for viewers using ad blockers

Wikia is not accessible if you've made further modifications. Remove the custom ad blocker rule(s) and the page will load as expected.