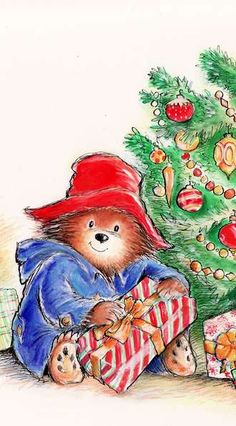 Paddington Bear is a fictional character in children's literature. He first appeared on October 13, 1958, and has appearance in more than twenty books written by Michael Bond and illustrated by Peggy Fortnum and other artists. The friendly bear from deepest, darkest Peru—with his old hat, battered suitcase (complete with a secret compartment, enabling it to hold more items than it would at first appear), duffle coat and love ofmarmalade—has become a classic character from English children's literature. Paddington books have been translated into 30 languages across 70 titles and sold more than 30 million copies worldwide.
Appearances
This article about a character from either a Christmas movie, television episodic series or special with a Christmas theme is a stub. Please help to expand this article in the Christmas Specials Wikia.
Ad blocker interference detected!
Wikia is a free-to-use site that makes money from advertising. We have a modified experience for viewers using ad blockers

Wikia is not accessible if you've made further modifications. Remove the custom ad blocker rule(s) and the page will load as expected.