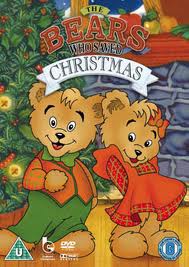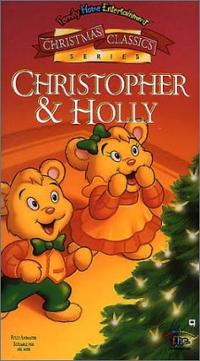 The Bears Who Saved Christmas (also known as Christopher & Holly) is an animated Christmas special originally released in 1994.
Synopsis
Sometimes wishes really do come true...especially when you have a couple of magical teddy bears named Christopher and Holly! Join these two adorable bears on their adventure to save Christmas for Tom and Suzie, two children stranded in a deserted cabin with their parents on Christmas Eve. Will Christmas pass them this year? With the help of their new friends, Flashy the Flashlight, Charlie the Compass, Bobby Bucktooth, and Black Bart, the teddy bears go out into the woods in an attempt to bring Christmas to the children. But there's one catch: the bears are only real until morning! Will they have enough time to finish their task?
Cast
Voice actor
Character
Charlie Adler
Christopher
Bobby Bucktooth
Mary Kay Bergman
Holly
Pam Dawber
Mom
Brad Garrett
Black Bart
Henry Gibson
Flashy
Dan Gilvezan
Dad
Haven Hartman
Suzie
B.J. Ward
Mrs. Bucktooth
Jonathan Winters
Charlie
External links
Ad blocker interference detected!
Wikia is a free-to-use site that makes money from advertising. We have a modified experience for viewers using ad blockers

Wikia is not accessible if you've made further modifications. Remove the custom ad blocker rule(s) and the page will load as expected.