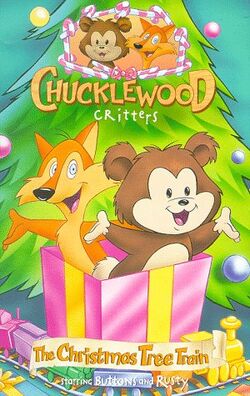 The Christmas Tree Train is a 1983 animated Christmas television special. It was produced and directed by Bill Hutten and Tony Love, and written by John Bradford.
Synopsis
Buttons and his companion, Rusty, take a ride on a freight train bound for the city. Now they're lost and must get home before Christmas but first they gotta dodge people, cars, and other dangers.
External links
This page about a Christmas special or an episode from a television series with a Christmas theme is a stub. Please help the Christmas Special Wiki by expanding this article.
Ad blocker interference detected!
Wikia is a free-to-use site that makes money from advertising. We have a modified experience for viewers using ad blockers

Wikia is not accessible if you've made further modifications. Remove the custom ad blocker rule(s) and the page will load as expected.