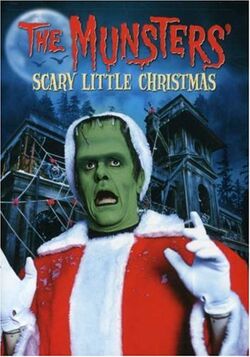 The Munsters' Scary Little Christmas is a made-for-television Christmas movie based on the 1960s television series The Munsters. The movie first aired on FOX on December 17, 1996.
Plot
Get ready for some holiday spirits as the first family of fright rallies to show melancholy Eddie Munster some of the holly, jolly magic that only Santa can bring.
External links
Ad blocker interference detected!
Wikia is a free-to-use site that makes money from advertising. We have a modified experience for viewers using ad blockers

Wikia is not accessible if you've made further modifications. Remove the custom ad blocker rule(s) and the page will load as expected.