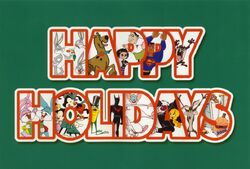 Time Warner Inc. (formerly AOL Time Warner) is the second largest media and entertainment conglomerate in terms of revenue (behind The Walt Disney Company), as well as the world's largest media conglomerate. Formed as a result of a merger of two formerly separate companies, Warner Communications, Inc. and Time Inc. (eventually joined with the assets of Turner Broadcasting System, Inc., in 1996), its subsidiaries include New Line Cinema, HBO, The CW Television Network, Warner Bros. Pictures and Animation, Cartoon Network, Adult Swim, CNN, DC Comics, Hanna-Barbera, and Castle Rock Entertainment.
List of Christmas specials owned by Time Warner
This article or section is incomplete. Please help the Christmas Special Wiki by providing the missing information.
Animation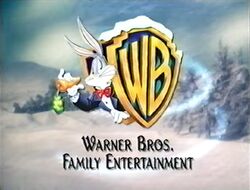 Warner Bros. Cartoons / Warner Bros. Animation
Hanna-Barbera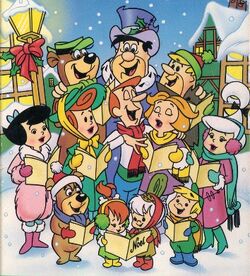 Cartoon Network Studios
Adult Swim
Rankin/Bass
See also: Rankin/Bass
Live-action
Warner Bros. Pictures
Ad blocker interference detected!
Wikia is a free-to-use site that makes money from advertising. We have a modified experience for viewers using ad blockers

Wikia is not accessible if you've made further modifications. Remove the custom ad blocker rule(s) and the page will load as expected.