Ad blocker interference detected!
Wikia is a free-to-use site that makes money from advertising. We have a modified experience for viewers using ad blockers

Wikia is not accessible if you've made further modifications. Remove the custom ad blocker rule(s) and the page will load as expected.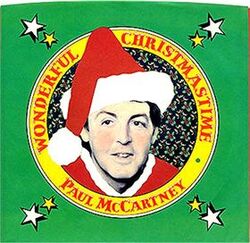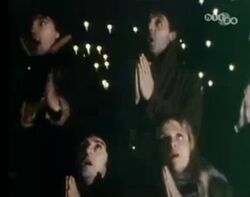 "Wonderful Christmastime" is a 1979 Christmas song by Paul McCartney. It enjoys significant Christmas time popularity around the world. The notable synthesiser riff was played on a Sequential Circuits Prophet-5. The song was later added as a bonus track on the CD reissue of Wings' Back to the Egg. Although the song did not chart on the Billboard Hot 100 in the United States, it reached #6 in the United Kingdom Singles Chart. The video was filmed at the Fountain Inn in Ashurst, West Sussex.
McCartney recorded the song entirely on his own during the sessions for his solo project McCartney II. Although the members of Wings are not on the recording, they do appear in the video.
Fellow ex-Beatles John Lennon and George Harrison had already released festive singles, and Ringo Starr made a Christmas album in 1999. Of all of the former Beatle seasonal offerings, Lennon's "Happy Xmas (War is Over)" and McCartney's "Wonderful Christmastime" have become two of a canon of Christmas songs played year after year. "Wonderful Christmastime" can be heard in the 1998 animated film Rudolph the Red-Nosed Reindeer: The Movie during Santa's takeoff on Christmas Eve. Wings performed the song during their 1979 tour of the UK, and McCartney included the song as an encore during his Good Evening Europe tour.
Though McCartney has since gone on to state that he is now embarrassed about this record, it continues to receive substantial airplay every year. Including royalties from cover versions, it is estimated that Paul McCartney makes $400,000 per year from this song, which puts its cumulative earnings for this song at near $15 million.